Your Trial Attorneys Workers' Compensation
Workers Compensation Lawyer in New Bern
Are you suffering from an occupational illness or disease as a result of a work-related injury? As a result of exposure to hazardous chemicals or toxic substances, millions of American workers are injured on the job each year, while others suffer from life-threatening occupational diseases.
Injuries and accidents happen, and sometimes they happen when we're on the job. Employees can suffer injuries through anything from the chair they sit in, to the tasks they are required to perform, to the air and chemicals that are inhaled. When the damage suffered causes medical expenses, and missed time at work, the employee needs to be compensated. Chesnutt & Clemmons has deep familiarity with workers compensation law and what procedures must be followed.
Our New Bern workers comp lawyers serve clients throughout Craven County and into Pamlico County, and Carteret County, including Havelock. We work with both the English and Spanish-speaking communities.
Call today at (252) 300-0133 or reach out online to set up a free consultation. Payment plans available.
How Does Workers Compensation Coverage Work?
3 Things to Know
Workers comp coverage must be purchased by most businesses
Workers comp protects both the employee and the business
A lawyer may be needed to help prove the injury took place on the job
Our state law requires any business that has 3 or more employees to have workers comp coverage for them. While it is always the responsibility of the business to have this insurance in place, workers compensation actually protects both the firm and its employees. The employees get security in the event of an injury. But employers get protection from lawsuits. If an employee chooses to file an injury lawsuit, they cannot collect workers comp. It's one or the other and unless negligence is clear-cut, it's often safer for an employee to simply take what the workers compensation program offers.
"Talk about a team that goes to work for you relentlessly - the level of professionalism is second to none."

Cory B.

"This firm is first-class, experienced, and highly professional... excellent counsel with open communication."

Jeff Z.

"Marc Chesnutt did a fantastic job with my traffic citation... this is my go-to firm."

Paul J.
North Carolina Employee Protections
To get those benefits means having to prove that an injury took place on the job. There are certainly cases where this will be self-evident. An injury that happened on an assembly line likely had multiple witnesses. An injury that happened at the company softball game was in full view of all participants.
But other injuries can be a little more subtle and require the investigative skills of a good lawyer. The employee who injured their back may well have done so because they were carrying something heavy at work. The insurance company, however, will look into the employee's medical history. If there's a past that includes back trouble, the insurer may seek to deny coverage. An even more challenging example might be back problems that developed because of an unsound place in which to sit and work. These cases can be proven, and employees can be protected, but it's far from cut-and-dried.
Put the New Bern workers comp attorneys from Chesnutt & Clemmons on your side by calling (252) 300-0133 or filling out our online contact form to arrange for a free consultation.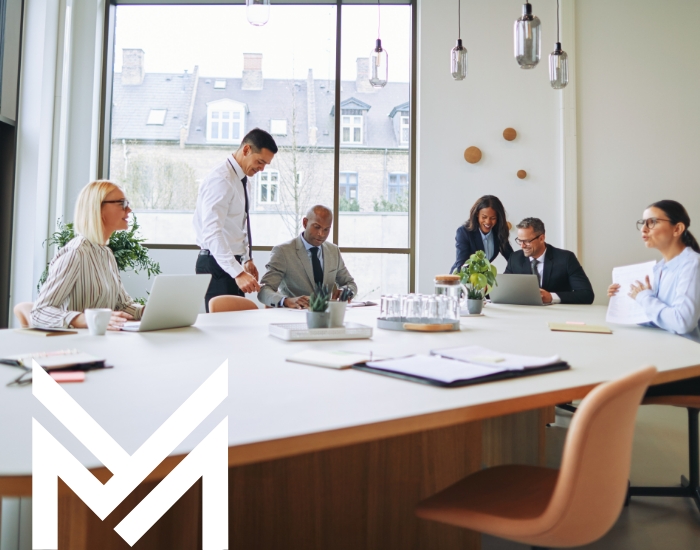 What to Do When Injured at Work
3 Things to Know
Immediately getting medical attention is also an important legal strategy
Keep quiet
Work with an attorney who knows the rules
Anyone that suffers an on-the-job injury should immediately see a doctor. While there are cases where that may not seem necessary, it's not only safest for the employee in the medical sense, but it can also be better from a legal perspective. The doctor's immediate diagnosis can be introduced as evidence in the event of a contested claim.
Then it's important to keep quiet. It's human to want to reassure people, including colleagues, that one is feeling fine. But those statements can come back to haunt the injured party if there is a dispute over the origins of the injury. The best thing to say is nothing. Talk to your attorney first.
Continue Reading
Read Less
Marcus Chesnutt Attorney

Gary Clemmons Attorney

T.R. Cook Attorney

Parker Chesnutt Honeycutt Attorney

Alice Chesnutt

Allie Ciampi

Debi Budziak

Denise Gaylord

Jackie Winfrey
GET STARTED WITH OUR TEAM TODAY What Sets Us Apart
Respected in Our Community

We believe in giving back to our communities in which we live and work, and are well-respected as established advocates.

Trial-Tested Attorneys

Our attorneys are skilled & experienced litigators, each of them graduates of top law schools.

Fantastic Track Record

We represent every client with excellence, and our long history of positive results show it.

A Family Firm

As a family firm, we work as a tight-knit team to fight for you; we care about every client.
¡Se habla español!
Contact Us
Whether you have questions or you're ready to get started, our team is ready to help. Complete our form below or call us at (252) 300-0133.