Your Trial Attorneys DWI/DUI & Traffic Violations
New Bern DWI/DUI Lawyer & Traffic Violations Attorney
A person that's been arrested on a DWI/DUI charge is facing serious legal problems, including the potential of jail time. The driver who's gotten stopped for traffic violations might not be in danger of prison, but there can still be significant consequences to letting the ticket stand. An experienced law firm, one with a track record of aggressive legal defense, may prove significant in how either of these charges are handled.
Our New Bern DWI/DUI lawyers serve clients throughout Craven County and into Pamlico County, Carteret County, including Havelock. We work with both the English and Spanish-speaking communities.
Call today at (252) 300-0133 or reach out online to set up a free consultation with our criminal defense attorneys in New Bern. Payment plans available.
What are the DWI/DUI Laws in North Carolina?
In the state of North Carolina, it is illegal to operate a motor vehicle while having a blood alcohol concentration (BAC) of 0.08% or higher for drivers aged 21 and older. For commercial drivers, the limit is 0.04%, and for drivers under 21, any measurable amount of alcohol is prohibited. The penalties for a DWI conviction in North Carolina will vary based on several factors, that include prior convictions within a certain time period. The potential consequences may include hefty fines, license suspension, probation, community service, substance abuse assessment and treatment, and possibly jail time. Although, the specific penalties will depend on the circumstances surrounding the case and the individual's prior record. If you are facing charges for DWI/DUI in North Carolina, you should seek qualified legal representation from Chesnutt & Clemmons.
What Does DWI and DUI Stand For?
DWI stands for Driving While Impaired. DUI stands for Driving Under the Influence.
Ways to Contest a DWI/DUI in North Carolina
When a driver is pulled over and finds out their blood alcohol content level has come in at 0.08% or higher they may feel a sense of despair, that there is no way out of this. But before just taking whatever plea deal the District Attorney's office offers, these defendants should talk to their attorney. The reality is that there are a lot of paths by which one can challenge the validity of the stop, the test, and even the accuracy of the test itself.
A police officer needs reasonable suspicion that the driver may be under the influence (or doing something else that violates the law) before even making the traffic stop. This isn't a high legal hurdle to clear and it could be something as basic as seeing the car leave a bar parking lot late at night. But there has to be at least some valid reason for the initial stop.
Drunk Driving Attorneys Providing Free Consultations
If you have been charged with driving while impaired our New Bern criminal attorneys can help you today. Call us for a confidential consultation!
"This firm is first-class, experienced, and highly professional... excellent counsel with open communication."

Jeff Z.

"Outstanding service and very professional - the office staff was quick to respond."

Freddy H.

"They have an experienced team of professionals who will provide you the guidance you need to achieve the best results regardless of your situation."

Doug S.
What's more, an officer needs probable cause to then administer a BAC test. The smell of alcohol on a driver's breath might qualify, as will an admission by the driver they have been drinking. But absent this probable cause, North Carolina drivers do have the right to refuse a sobriety test or to answer questions that might give the officer probable cause.
Even if a BAC test shows 0.08% or higher, there are several everyday issues that can cause the reading to be falsely high. Eating sugary foods or bread while having a drink can result in a deceptively high BAC level. Regular medications, including even mouthwash can have the same effect. Common health conditions, ranging from acid reflux to diabetes might result in a person's BAC level reporting in higher than it really was. Blood tests can be impacted by not following storage guidelines and other chain-of-custody rules.
An experienced and aggressive New Bern DWI/DUI lawyer will dig in and get more information on all of this. When a case goes to trial, it's the prosecution's job to prove, beyond a reasonable doubt, that a driver was legally intoxicated, and that the BAC level reported is indeed accurate. Our goal is to put enough evidence in front of the court to create that reasonable doubt.
Whether it's a DWI/DUI or a speeding ticket, put the New Bern traffic violations attorneys from Chesnutt & Clemmons on your side by calling (252) 300-0133 or filling out our online contact form to arrange for a free consultation.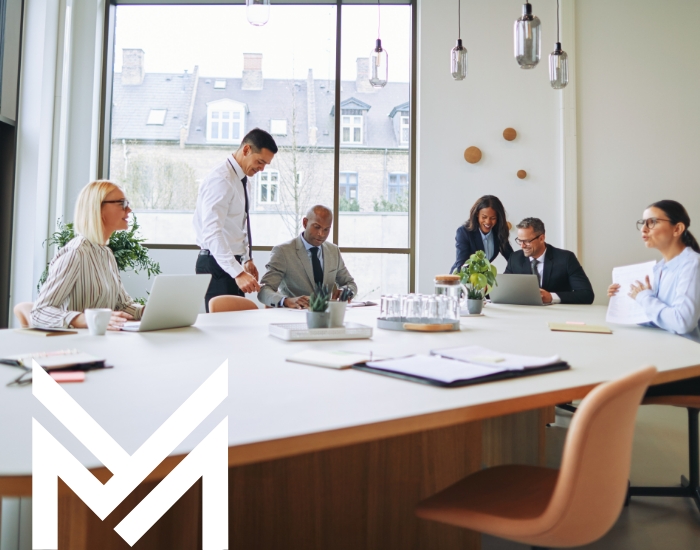 Contesting a Traffic Violation
Traffic violations that are allowed to stand often mean higher insurance premiums for the driver. They mean additional points on one's record, something that may eventually—if not immediately—impair a driver's license and your insurance rates. The costs of the fine may be imposing.
But a reliable lawyer may be able to help. The same rules regarding probable cause apply in traffic violations as in other DWI offenses. If a driver believes themselves to be innocent of the violation, traffic camera footage can be subpoenaed to prove the case—or at least cast some level of reasonable doubt on what the District Attorney's office is saying. The burden of proof in these cases, even on something as basic as a speeding ticket, always lies with the prosecution.
Continue Reading
Read Less
Marcus Chesnutt Attorney

Gary Clemmons Attorney

T.R. Cook Attorney

Parker Chesnutt Honeycutt Attorney

Alice Chesnutt

Allie Ciampi

Debi Budziak

Denise Gaylord

Jackie Winfrey
GET STARTED WITH OUR TEAM TODAY What Sets Us Apart
Respected in Our Community

We believe in giving back to our communities in which we live and work, and are well-respected as established advocates.

Trial-Tested Attorneys

Our attorneys are skilled & experienced litigators, each of them graduates of top law schools.

Fantastic Track Record

We represent every client with excellence, and our long history of positive results show it.

A Family Firm

As a family firm, we work as a tight-knit team to fight for you; we care about every client.
¡Se habla español!
Contact Us
Whether you have questions or you're ready to get started, our team is ready to help. Complete our form below or call us at (252) 300-0133.