Your Trial Attorneys Drug Manufacturing
New Bern Drug Manufacturing Lawyer
Experienced Defense Against Drug Manufacturing Charges in Craven County
Drug manufacturing is considered a serious criminal offense and is penalized as such in the state of North Carolina. At Chesnutt & Clemmons, we specialize in providing skilled legal representation for individuals facing these charges. Our New Bern drug manufacturing attorneys are here to protect your rights, build a strong defense, and guide you through the legal process.
---
Call Chesnutt & Clemmons today at (252) 300-0133 or contact us online to schedule a consultation with our drug manufacturing attorney in New Bern.
---
What is Drug Manufacturing?
Drug manufacturing refers to the process of producing, cultivating, or synthesizing controlled substances or illegal drugs. This can include manufacturing drugs like methamphetamine, cocaine, ecstasy, LSD, or any other controlled substance. In New Bern, North Carolina, drug manufacturing charges are taken very seriously, and the penalties for conviction can be severe. It is important to note that drug manufacturing charges can be brought at both the state and federal levels, depending on the specific circumstances of the case.
What Are the Penalties for Drug Manufacturing in North Carolina?
The penalties for drug manufacturing in North Carolina can be severe and life-altering. If you are convicted of drug manufacturing, you may face:
Incarceration: Conviction for drug manufacturing may result in a lengthy prison sentence, often measured in years, depending on the type and quantity of drugs that were involved, as well as any prior convictions.
Fines: In addition to imprisonment, you may be subject to significant fines that can amount to thousands of dollars.
Criminal Record: A drug manufacturing conviction can leave you with a criminal record, impacting your future employment opportunities, housing, and more.
Probation: It is not uncommon for individuals convicted of drug manufacturing to be placed on probation, which comes with strict conditions, including regular check-ins with a probation officer.
Asset Forfeiture: The government may seize any property or assets associated with drug manufacturing or purchased with the proceeds of drug manufacturing.
Loss of Rights: A drug manufacturing conviction can lead to losing certain rights, like the right to vote or possess firearms.
"Talk about a team that goes to work for you relentlessly - the level of professionalism is second to none."

Cory B.

"Marc Chesnutt did a fantastic job with my traffic citation... this is my go-to firm."

Paul J.

"This firm is first-class, experienced, and highly professional... excellent counsel with open communication."

Jeff Z.
Defenses Against Drug Manufacturing Charges
Some common defenses against drug manufacturing charges may include:
Lack of Knowledge: In some cases, individuals may be unaware of the illegal activities on their property or in their presence. If you were unaware of the drug manufacturing operation, this lack of knowledge can be a viable defense.
Unlawful Search and Seizure: If law enforcement officers violate your Fourth Amendment rights during the search and seizure, any evidence obtained may be inadmissible in court. This can significantly weaken the prosecution's case.
Chain of Custody Issues: Proper handling and storage of evidence is critical in drug manufacturing cases. If there are issues with the chain of custody of the evidence, it may call the reliability of the evidence into question.
Insufficient Evidence: The prosecution must prove its case beyond a reasonable doubt. If there is insufficient evidence to support the charges, the case may be dismissed or result in a not-guilty verdict.
Constitutional Violations: Any violation of your constitutional rights during the arrest or investigation can be grounds for a defense.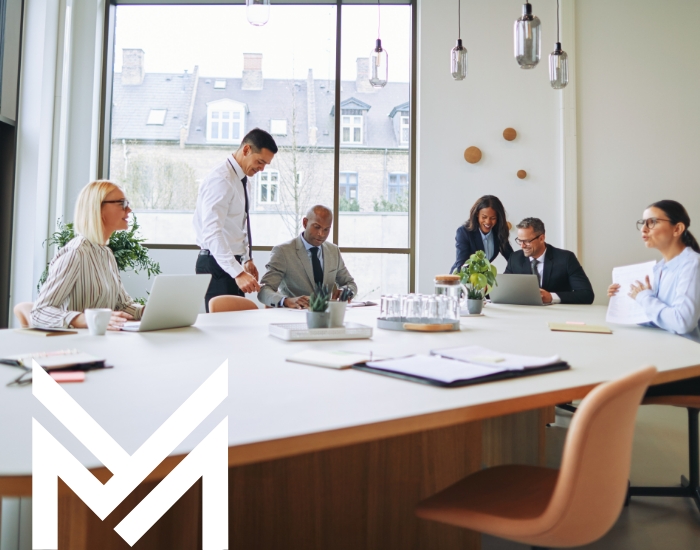 Contact Our Drug Manufacturing Attorney in New Bern Today
At Chesnutt & Clemmons, our New Bern drug manufacturing lawyer is ready to provide you with the strong, aggressive defense you need. We will review the details of your case, provide experienced legal advice, and develop a tailored defense strategy to protect your rights and future. Your freedom and reputation are at stake, and we are here to fight for you every step of the way. Your future is our priority, and we are here to help you navigate the challenges ahead.
---
Contact Chesnutt & Clemmons today to get started with our New Bern drug manufacturing lawyer.
---
Continue Reading
Read Less
Marcus Chesnutt Attorney

Gary Clemmons Attorney

T.R. Cook Attorney

Parker Chesnutt Honeycutt Attorney

Alice Chesnutt

Allie Ciampi

Debi Budziak

Denise Gaylord

Jackie Winfrey
GET STARTED WITH OUR TEAM TODAY What Sets Us Apart
Respected in Our Community

We believe in giving back to our communities in which we live and work, and are well-respected as established advocates.

Trial-Tested Attorneys

Our attorneys are skilled & experienced litigators, each of them graduates of top law schools.

Fantastic Track Record

We represent every client with excellence, and our long history of positive results show it.

A Family Firm

As a family firm, we work as a tight-knit team to fight for you; we care about every client.
¡Se habla español!
Contact Us
Whether you have questions or you're ready to get started, our team is ready to help. Complete our form below or call us at (252) 300-0133.