Criminal Defense
New Bern Criminal Defense Attorneys
Defending Against Criminal Charges in Craven, Havelock, Pamlico, & Carteret Counties
The right to an attorney is a foundation stone of the criminal defense system in the United States. Every defendant has this right, but it's fair to ask this follow-up question—how meaningful is a right if it is not handled and carried out by competent New Bern criminal defense lawyers who know what they're doing and how to hold the prosecution accountable? At Chesnutt & Clemmons, we make sure that the "right to an attorney" isn't just an expression people hear on their favorite TV police drama or even read in the Constitution. We make sure it's a right that is given concrete meaning by the passion and vigor in which we mount every client's legal defense.
We serve clients throughout Craven County, including Havelock, Pamlico County, and Carteret County. We work with both the English and Spanish-speaking communities.
---
Have you been arrested for a criminal offense? Call Chesnutt & Clemmons today at (252) 300-0133 or reach out online to schedule a consultation with our criminal defense lawyers in New Bern. Payment plans are available.
---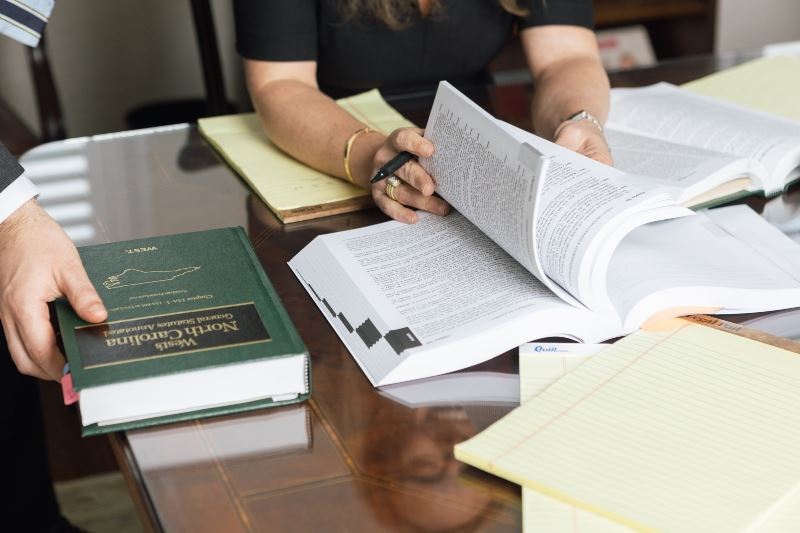 What is a Defense Attorney?
A criminal defense attorney specializes in defending individuals and organizations facing criminal charges. They provide legal representation to the accused, protecting their rights and ensuring they receive a fair trial.
The defense attorney will thoroughly investigate the case, review evidence, and determine appropriate defenses that may be available to the client. They will then evaluate plea bargain offers from prosecutors as well as negotiate on behalf of their clients for reduced sentences or acquittals, if applicable. In addition to representing their clients during court proceedings, a criminal defense lawyer may also conduct pre-trial research in order to build a strong defense strategy.
Most importantly, criminal defense lawyers are responsible for helping their clients obtain the best possible outcome in their cases, whether that means having the charges and/or sentence reduced to avoid serving any time behind bars or getting the entire case dismissed.
How a New Bern Criminal Defense Attorney Can Help You
A good defense lawyer will handle these three basic tasks…
They will know how to investigate. As sure as the police investigated the events that led to the charges being filed, a defense lawyer will conduct their own detailed investigation, looking for possible explanations and alternate scenarios the authorities may not have considered—or considered and chose to dismiss.
The attorney will know how to negotiate. There are cases where the evidence against the defendant is strong. A smart New Bern defense lawyer might advise their client to avoid trial. But a guilty plea should get something in return, like a lesser charge. A defense attorney with a long track record of success can be a strong negotiator against a prosecutor who may prefer to avoid trial themselves.
The defense lawyer must then be able to litigate. That means being able to stand in front of 12 jurors and being able to make a compelling and persuasive case. It means being able to execute the nuts-and-bolts basic of the trial process, from motions pertaining to evidence to jury selection and more.
---
Put Chesnutt & Clemmons on your side by calling (252) 300-0133 or filling out our online contact form to arrange a meeting with our New Bern criminal defense lawyer.
---
"They have an experienced team of professionals who will provide you the guidance you need to achieve the best results regardless of your situation."

Doug S.

"This firm is first-class, experienced, and highly professional... excellent counsel with open communication."

Jeff Z.

"Outstanding service and very professional - the office staff was quick to respond."

Freddy H.
Defenses Against Criminal Charges
A part of the investigation, negotiation, and litigation process means holding authorities accountable for doing their jobs properly. Law enforcement is obligated to follow the correct procedures in the way they conduct their own evidence and build their own case. When they fail to do so, that evidence can be dismissed. Depending on how central the evidence was to the prosecutor's case, that may result in charges having to be dropped.
For example, a blood test in a DWI case must follow a strict chain-of-custody protocol. Evidence acquired in a drug charge case should have been done with a validly obtained search warrant or with probable cause. If that doesn't happen, the evidence can be dismissed. We strongly reject the notion that this is a mere technicality. Our system of justice only works when all sides stay between the lines and give the jury the best chance to reach a fair verdict. If law enforcement doesn't uphold their end of the bargain, it's no technicality to hold them accountable. And we do.
Contact Our Criminal Defense Lawyers in New Bern Today
When defendants come to us, they are facing everything from fines to jail time to a record that will follow them around. They need to know that their attorney has their back—that the defense lawyer will pursue all possible paths of acquittal. Our clients have that assurance, and they also know that our track record of success goes back to 1994.
---
Contact Chesnutt & Clemmons today to get started on your defense with our New Bern criminal defense attorneys.
---
We're Dedicated to Providing Excellent Service to Every Client
Five-Star Client Reviews
"Marc Chesnutt did a fantastic job with my traffic citation... this is my go-to firm."

Paul J.

"I was impressed with the respect and warmth from all the staff - I can't thank you enough."

Vickie M.

"Talk about a team that goes to work for you relentlessly - the level of professionalism is second to none."

Cory B.
Recognized for Excellence
GET STARTED WITH OUR TEAM TODAY What Sets Us Apart
Respected in Our Community

We believe in giving back to our communities in which we live and work, and are well-respected as established advocates.

Trial-Tested Attorneys

Our attorneys are skilled & experienced litigators, each of them graduates of top law schools.

Fantastic Track Record

We represent every client with excellence, and our long history of positive results show it.

A Family Firm

As a family firm, we work as a tight-knit team to fight for you; we care about every client.
¡Se habla español!
Contact Us
Whether you have questions or you're ready to get started, our team is ready to help. Complete our form below or call us at (252) 300-0133.