Traffic Tickets
New Bern Traffic Ticket Attorney
Helping Clients with Traffic Tickets in New Bern, Havelock, and Throughout Craven & Pamlico Counties.
Receiving a traffic ticket can be a frustrating experience, but it doesn't have to be dealt with alone. At Chesnutt & Clemmons, our traffic ticket attorneys have years of experience representing clients and fighting against their fines, penalties, and the increased insurance rates that may come as the result of a conviction. Our goal is to provide guidance to help you navigate the legal process and favorably resolve your case. Before you pay off your speeding ticket or other traffic-related offense, call Chesnutt & Clemmons.
We offer our legal services in English and Spanish. And if you do not live in the area, for certain matters, a waiver can be obtained so that you do not have to appear in court while we advocate on your behalf. If an appointment is needed, we regularly offer weekend appointments, and appointments in our Morehead City, NC office accommodate our client's scheduling needs.
---
Have you received a traffic ticket? Call Chesnutt & Clemmons today at (252) 300-0133 or contact us online to schedule a consultation with our traffic ticket lawyers in New Bern. ¡SE HABLA ESPAÑOL!
---
Common Traffic Violations in North Carolina
There are many violations that could result in a traffic ticket. A few offenses can include:
Speeding ticket: Consequences for Speeding Tickets may be more serious than you think in North Carolina. Depending on the speed you are charged with, whether you're in a school zone or work zone, and whether you are speeding in excess of 15 mph over the posted speed limit or are charged with a speed in excess of 80 mph, the fines and penalties can be much greater than expected. Not to mention the potential impact on your insurance rates for years to come.
Reckless Driving: This charge can be issued in addition to a speeding ticket and is a Class 2 misdemeanor, which could include penalties of up to 90 days in jail and a fine of up to $1,000, and increased insurance costs. Suspension of your driver's license is also possible.
Expired Registration Card/Tag: While not considered a moving violation by most insurances, this is a Class 3 misdemeanor that can result in fines and court costs and will show up on your background check in the future. Most officers will issue a citation, but in extreme cases, your car may be impounded or towed.
Driving While License Revoked, Non-Impaired Revocation: This is a Class 3 misdemeanor that includes a $200 fine and up to 20 days of jail time.
Driving While License Revoked, Impaired Revocation: A different charge than the one referenced above, this is a Class 1 misdemeanor that can carry up to 120 days in jail, in addition to fines and penalties, and may also cause your license to be revoked for an additional period of one year for the first offense, two years for the second offense, and permanently for a third or subsequent offense.
No Operators License: Driving without a valid driver's license in your possession can result in fines, court costs, points on your driving record, and points on your insurance. This charge can occur in a number of circumstances, including failing to have your license in your possession while driving or being from another country and not possessing the necessary paperwork to drive in North Carolina.
No Insurance: Depending on whether you have been convicted of this offense previously, the potential punishments for driving without the required auto insurance can include a civil penalty of up to $150, a separate $50 reinstatement fee, potential jail or probation for up to 45 days, and suspension of your license plates and registration.
Window Tinting Violation: Having window tint that fails to meet the requirements under North Carolina Law is a Class 3 misdemeanor.
Failing to yield: Failure to yield to motorists can result in a $35 fine. If you fail to yield to a pedestrian, the fine is raised to $100, and $250 if you fail to yield to an emergency vehicle. In addition, failure to yield to motorists or emergency vehicles adds three points to your driving record, and failure to yield to a pedestrian adds four points.
Passing an emergency vehicle: This violation is considered a Class 2 misdemeanor and can come with a fine of up to $250.00. This is different than passing a stopped school bus, which is a Class 1 misdemeanor in North Carolina which carries a minimum fine of $500.00 and maximum punishment of up to 120 days in jail.
Failure to use seatbelts: Failure to use seatbelts results in a $25.50 fine and additional court costs.
Provisional License: If you have a Provisional License, a conviction of moving violations, such as speeding tickets, can potentially result in the suspension of your Provisional License. Provisional Licensees already have increased auto insurance premiums, and the impact of a traffic ticket on these rates is reason enough to call us before you pay off a ticket.
Commercial Driver's License (CDL): If you drive for a living, traffic citations can have an impact not only on your driving record and insurance rates but also on your ability to work. Don't lose your job, and your CDL, by taking a traffic ticket too lightly.
Failure to Appear: If you are charged with a motor vehicle offense, your failure to appear may result in the revocation of your driver's license indefinitely until the case is resolved and the N.C. Division of Motor Vehicles may assess additional fees against you. In some cases, a failure to appear can result in an order for your arrest. If a cash bond was required and posted, the bond will be forfeited, and the N.C. DMV will treat your failure to appear as a conviction that may result in points against your driving and insurance records or license revocation.
What are the Penalties For Traffic Violations in NC?
Depending on the severity of the violation, alleged offenders can face a variety of fines, jail time, and other license or auto insurance penalties. An accumulation of points from multiple traffic convictions can lead to suspension of your driving privilege. Be sure to consult with our New Bern traffic ticket attorney first before paying. If you pay your ticket, this means you plead guilty to the offense and can face severe ramifications. Working with our New Bern traffic ticket attorneys can help you lessen your fine or avoid it completely.
---
Contact our New Bern traffic ticket lawyers at Chesnutt & Clemmons today!
---
"Outstanding service and very professional - the office staff was quick to respond."

Freddy H.

"Marc Chesnutt did a fantastic job with my traffic citation... this is my go-to firm."

Paul J.

"They have an experienced team of professionals who will provide you the guidance you need to achieve the best results regardless of your situation."

Doug S.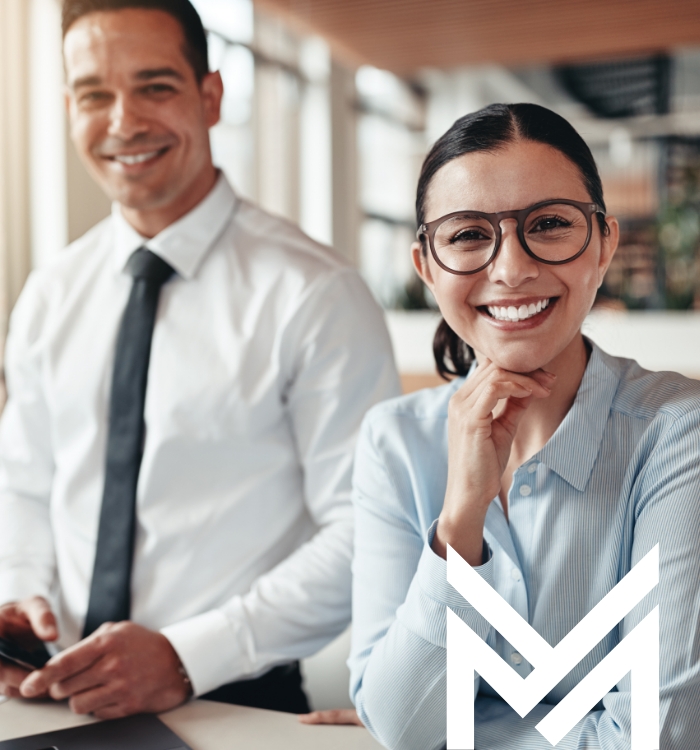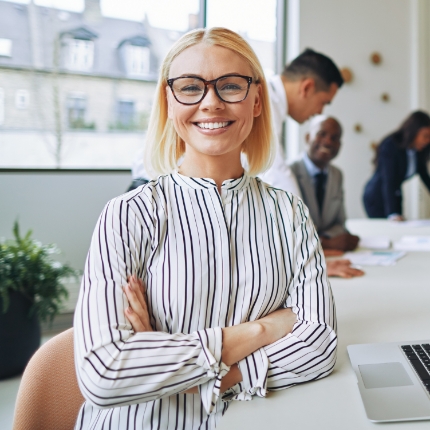 Don't Underestimate a Traffic Ticket
Traffic tickets can have a negative impact on individuals even if you have no previous record of traffic violations. Along with fines, alleged offenders may also need to appear in court and possibly face jail time. In addition, certain offenses can result in driver's license suspension.
Traffic offenses can come with heavy consequences. Therefore, it's important to have experienced legal representation by your side in these situations. That's where Chesnutt & Clemmons comes in. With over 45 years of experience, our team has the knowledge and drive to help you navigate the legal system and pursue the best possible outcome for your case. We understand how overwhelming it can be to face these charges, and we're here to provide you with the support you need.
Do Out-of-State Speeding Tickets Affect Your Insurance?
If you find yourself vacationing or traveling through New Bern, North Carolina, and receive a traffic ticket, it is important to consider the potential consequences. Depending on your State's DMV and Department of Insurance guidelines, an out- of-state speeding ticket can affect both your driver's license and auto insurance rates.
Rather than jumping to pay or dismiss the ticket, take the time to speak with our attorney to understand the potential ripple effects. Don't let a simple traffic violation unravel your driving record and increase your insurance premiums.
Why Hire Chesnutt & Clemmons
When it comes to traffic violations, alleged offenders have the same rights as they would in any criminal case. This includes the right to challenge a ticket and the right to legal representation. To obtain a conviction, the prosecution must prove their case beyond a reasonable doubt.
Our traffic ticket lawyers in New Bern can help clients in the following:
Compiling the facts of the traffic charge(s)
Challenging evidence against our clients
Discussing with clients their options and what would be in their best interest
Working toward having a client's traffic ticket charges reduced or dismissed
Negotiating with prosecutors
Our team is here to help our clients navigate the complex legal system with ease. We understand the intricacies of traffic laws and will work diligently to build a strong case on your behalf. With our experience, you can rest assured knowing you have a trusted ally standing by your side in the face of traffic ticket fines.
Contact Our New Bern Traffic Ticket Lawyers Today
Navigating traffic violations can be tricky and stressful. Our team of New Bern traffic ticket lawyers is here to help our clients every step of the way. We understand the ins and outs of traffic law and can provide clients with the guidance and support they need to navigate the complex legal system. With years of experience and a commitment to excellence, our clients can trust us to represent them.
---
Contact Chesnutt & Clemmons today to get started on your defense with our New Bern traffic ticket attorney.
---
We're Dedicated to Providing Excellent Service to Every Client
Five-Star Client Reviews
"Marc Chesnutt did a fantastic job with my traffic citation... this is my go-to firm."

Paul J.

"I was impressed with the respect and warmth from all the staff - I can't thank you enough."

Vickie M.

"Talk about a team that goes to work for you relentlessly - the level of professionalism is second to none."

Cory B.
Recognized for Excellence
GET STARTED WITH OUR TEAM TODAY What Sets Us Apart
Respected in Our Community

We believe in giving back to our communities in which we live and work, and are well-respected as established advocates.

Trial-Tested Attorneys

Our attorneys are skilled & experienced litigators, each of them graduates of top law schools.

Fantastic Track Record

We represent every client with excellence, and our long history of positive results show it.

A Family Firm

As a family firm, we work as a tight-knit team to fight for you; we care about every client.
¡Se habla español!
Contact Us
Whether you have questions or you're ready to get started, our team is ready to help. Complete our form below or call us at (252) 300-0133.